Meet The Nigeria Girl Child
H.E. DR. HAJO SANI
Nigeria Ambassador to UNESCO
 Dr. Hajo Sani is an Educationist and Policy Analyst with many years of experience in teaching and public administration. She holds a Bachelor's Degree in Education, a Master's Degree in Guidance and Counselling and a Doctorate Degree in Public Administration and Policy Analysis.
My name is Hajo Sani, I represent Nigeria as the Permanent delegate and Ambassador to United Nation Educational, Scientific and Cultural Organization (UNESCO)
UNESCO is a specialized organ of the United nation aimed at promoting world peace and security through international cooperation in education, arts, sciences, and culture. It places particular
emphasis on education, and as said in the name it is also work on social and natural science and more-so a cultural setup; so, you can say UNESCO is a diversified organization that is touching the life of every human being My roles are many because UNESCO is a multilateral organization; multilateral in the sense that we deal with series of issues as you can imagine,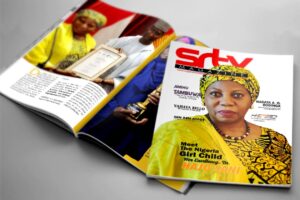 over a hundred and ninety-two nations has come together to work, relate and collaborate to achieve a common goal.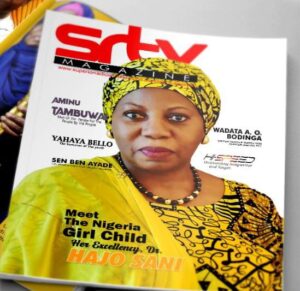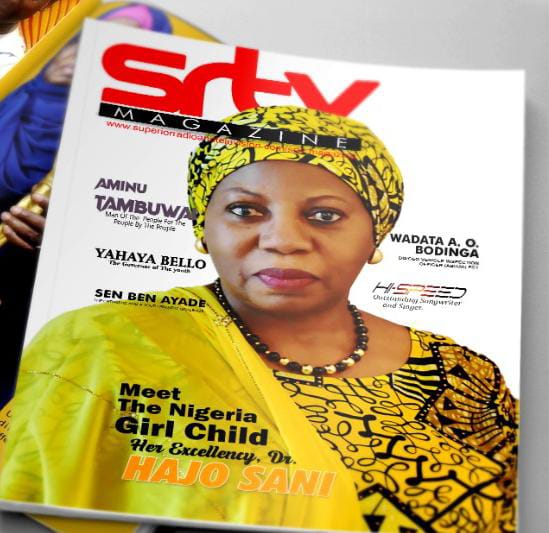 I also have the responsibility of promoting the positive image of Nigeria which is actually a diplomatic assignment, and it is applicable to everyone really;
"wherever you are as a Nigerian, it is your responsibility to sell yourself, you have to do things to showcase the positive image of Nigeria."
As Ambassadors of various nations, we do agree and disagree in some cases on what is best for our own country; we hold meetings, participate inter-governmental activities and we come together as members of state to look at specific areas of activities and programs in different areas could be educational or cultural
UNESCO promotes culture of different countries and different nations, as such, the cultural ability and cultural values of your country is what you have to promote as an Ambassador.
"We also Compete with Other Countries to Show That Yes, We Have the Best and if You Feel You Have the Best You Have to Prove."
Ambassadors are always pushing their cultural sites to be nominated and recognized as a UNESCO site, and this is a plus for any nation and this is what each delegate is trying to do; promoting the cultural values, cultural sites, which could be tangible or intangible.
UNESCO was originally established after the wars, as an organization that will promote peace among the countries, meaning peace is one area that is the central focus of UNESCO.
Where there is war, member nations come together to device means to put an end to it because human beings create war and they are still the ones that will find means to end it.
Personally, I don't like talking too much about myself just like you know gradually people get to know who I am and they say you can't hide a shining star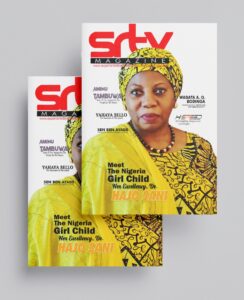 I have been an educationist by career; initially I taught in a school before becoming a Principal. I was still a Principal when I was appointed as the minister of Woman Affairs in the State, I am the youngest appointed minister till date
"it was like a miracle but it happened, I see it as an act of God,"
I have also worked with an NGO for 30 years.
In 2015 when this Government came to power, I joined the Government and was appointed as Senior Special Assistant to the President on Administration of Women Affairs.
I held that office for a period of 6-7 years before my present position as Ambassador and Permanent delegate of Nigeria to UNESCO.
I am a mother and a Civil servant and I take the two responsibilities very seriously. At the end, it is a matter of management, which is completely different from leadership; you can lead people and have follower but management has to do with how you organize different aspects of the organization to function effectively.
I try as much as possible to create time for my family, create time for me even to rest.
It is really important for everyone, whatever you are doing, not only women, it is applicable to men, that when you find yourself in a leadership position you have to first and foremost think of the best way to organize your life so that one part of your life is not neglected because you want to achieve a goal:
"Whilst trying to achieve in your area of specialization/career you should not allow your family to suffer."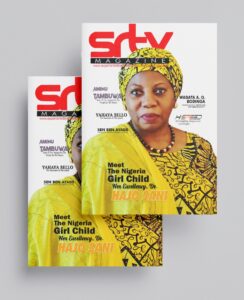 Be A Good Nigerian Ambassador