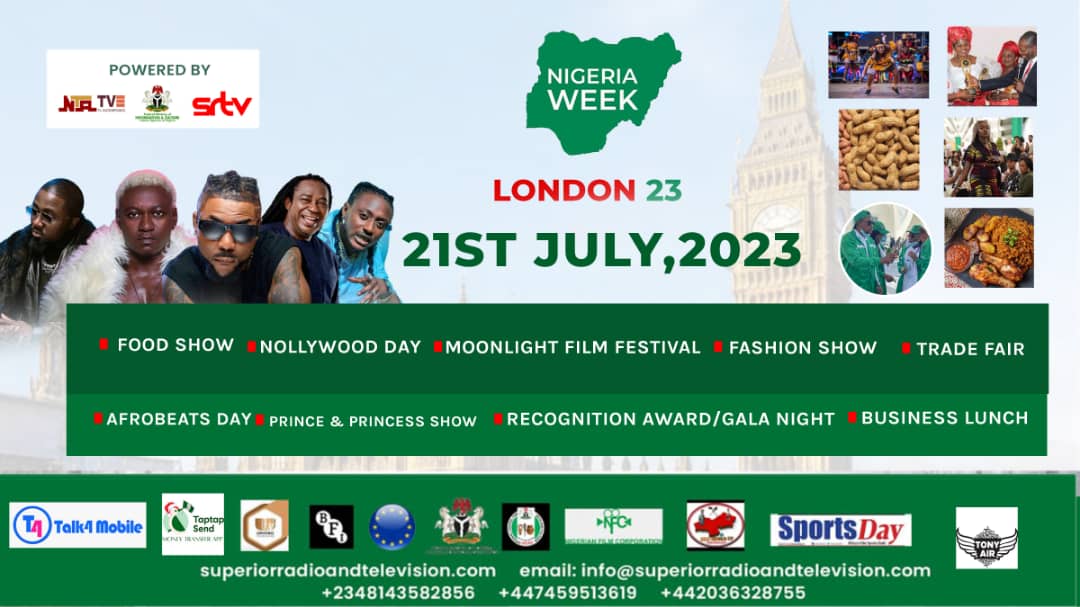 Nigeria week is a week-long international festival scheduled to take place every year in London, Unites Kingdom.
The festival is an admixture of entertainment and business event which showcases and promotes the best of Nigerian Products, Services and Businesses whilst celebrate the best of the Nigerian diverse and rich cultural heritage ( films, Nollywood and music Afrobeat) as well as the traditions of various ethnic groups in Nigeria.
The festival is organized by SRTV London in partnership with the Nigeria Federal Ministry of Information and Culture, Federal Ministry of Trade and Invesent and various Nigerian and British Organizations and Parastatals
It is an International festival featuring a mixture of entertainment, music, dances, fashion, food , exhibition, trade Fair, investment opportunity workshops and comic, allowing visitors to join in and have a first hand experience in culture and experiences
Our program of activities include, Music extravaganza ( Afro Beat Musicians), Moonlight Film Festival ( Exhibition of the best of African movies in the park), Nigeria Fashion show and Contest), Nigeria Cultural Display ( Hosting the Africa National Troupes), Trade Exhibition (Nigerian Cash Crops and Agricultural Produce)
The event will host live music, cultural dances, comedy, arts and crafts, as well as stalls of Nigerian products and services for the visitors to explore
Nigeria Week in London is an admixture of Entertainment and Business events designed to showcase Nigeria's rich cultural heritage. It is proposed as an annual week-long event which will take place in the United Kingdom.
The event will feature an array of Nigerian food, films, art and culture, fashion, and music. There will also be an economic summit and an exhibition of numerous Nigerian agricultural produce.
Our Recognition award is an unique part of the event, through which we have the opportunity to celebrate, appreciate and honor Nigeria brands and those who run them, for the patriotic roles they have played and continues to play in promoting Nigeria and Nigerian values at home and in the diaspora.
The Awards Ceremony brings together hundreds of leaders in business, education and government along with VIPs and celebrities in one gala evening.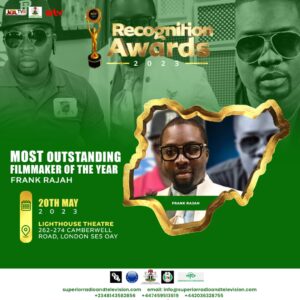 CHINONSO OHIAERIAKU ROMANUS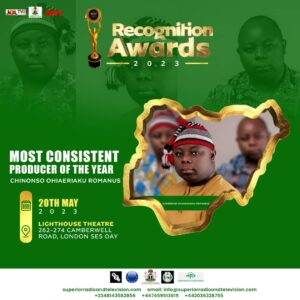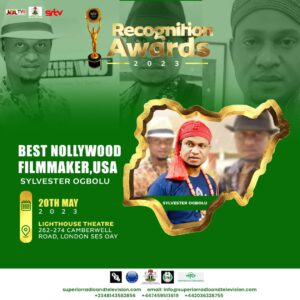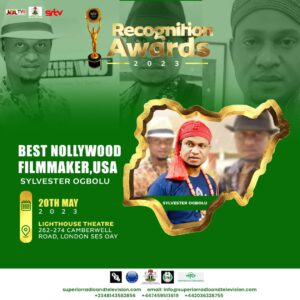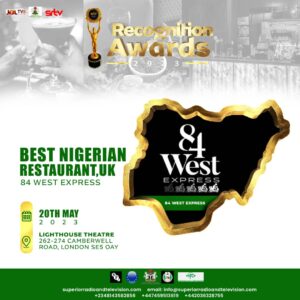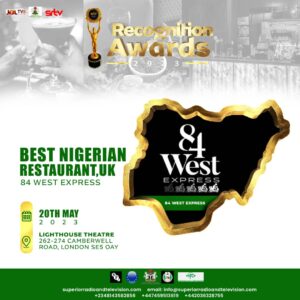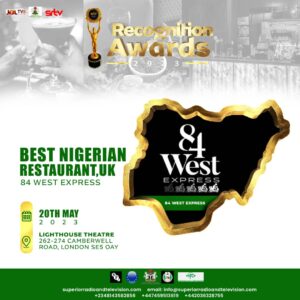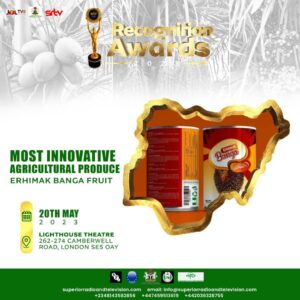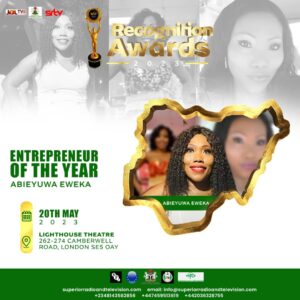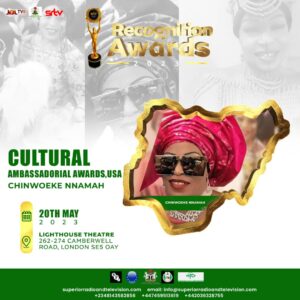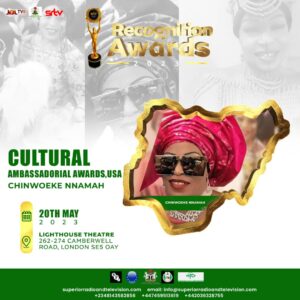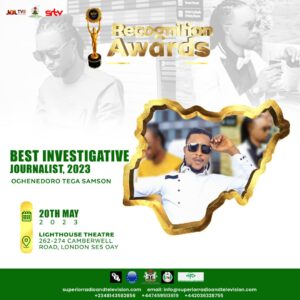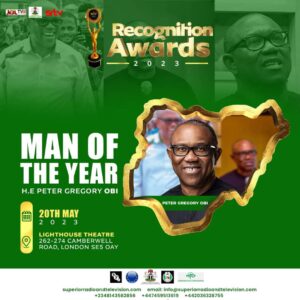 HON ENG. DESMOND OLELE EJIKE