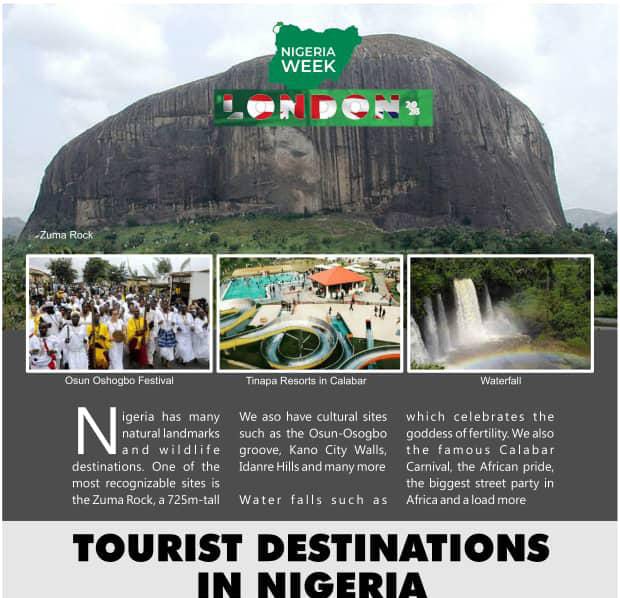 Nigeria has many natural landmarks and wildlife destinations. One of the most recognizable site is the ZUMA ROCK. A 725m tall monolith outside ethe capital of Abuja that's pictured on the National currency. Others are the Cross River National Park, The millennium Park in Abuja, Agodi Garden in Oyo State and Yankari National park.
We also have cultural sites such as the Osun – Osogbo groove, Kano city walls,Idanre Hills and many more.
Water falls such as Agbokim water falls, Ikogosi warm springs, Olumirin waterfalls, e.t.c.
Also Nigeria tourism could be centred around activities happening in the country such as festivals such as the Osun-Oshogbo ,which is celebrated once a year and which celebrates the goddess of fertility. We also have the famous Calaber Carnival , the African pride, the biggest street party in Africa and a load more.
It would be fair to say that Nigeria is not harnessing all these potentials compare to other African countries like Kenya and South Africa.