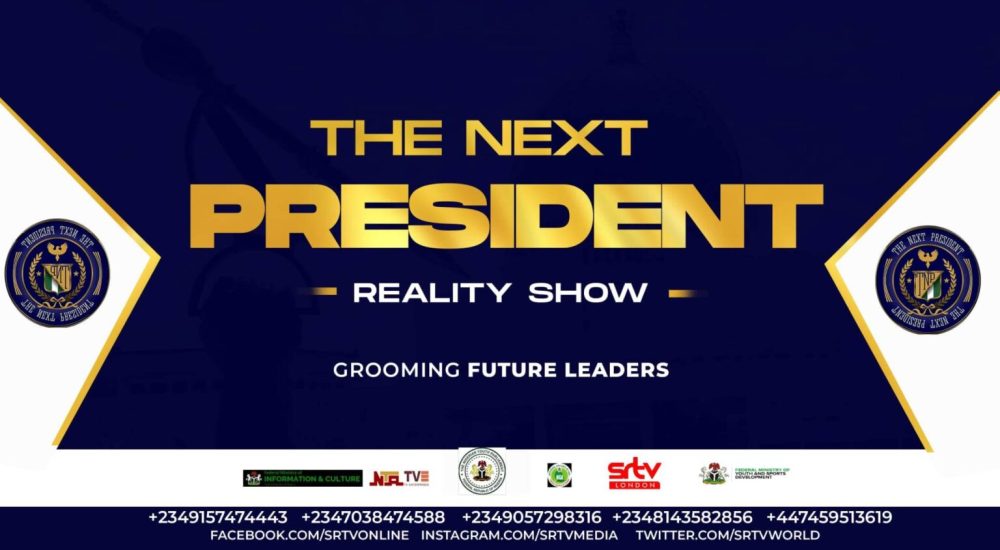 A Reality TV Show embodied in an intellectual cognitive contest that is geared at moving politics out of the polite drawing room into the clamor of the street,
It showcases how young Nigerians aged between 18-35, run for public offices and conducts themselves as office holders,
On the 2023 edition, 36 Contestants from the states of the federation will spend a week in a live streamed camp where they will deliberate and find solutions to pressing challenges of the Nigerian State as part of their manifestoes vying for the office of the President.
SRTV Leadership Awards is a revolutionary platform designed to recognize and honour individuals, organizations and government and non-government institution who are making positive differences in our society. We believe that encouraging good inspire people to more. Accordingly, we are fishing for those who have exhibited consistent excellence, exemplary leadership and those with pristine records and we recognize and honour them.
SRTV Leadership Awards focuses on good governance and those empowering the less privileged in our society
This project represents an unexploited property which provides a unique opportunity for Nigerians, Nigerian businesses and Creative professionals to enjoy unrivalled visibility and international public relation tools, with a cost to benefit ratio that could be really staggering as to its reach and impact.
Should you require further information, please, do not hesitate to contact the undersigned on +234 814 3582 856, +44 (0) 7 459 513 619, +44 20 3632 87 55 or by email: info@superiorradioandtelevision.com.