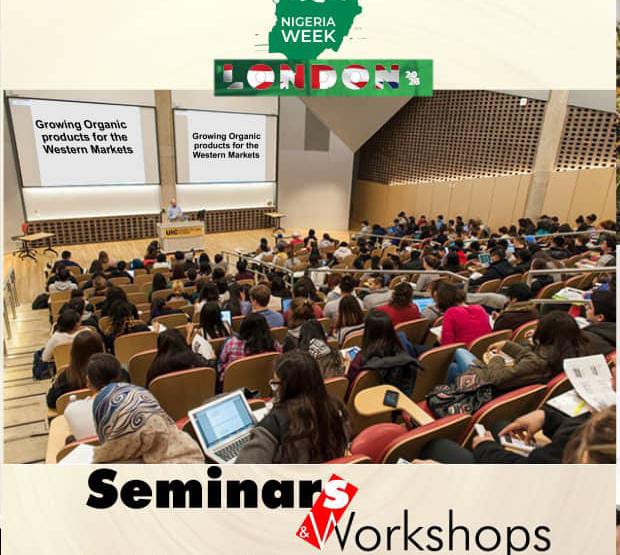 A series of seminars and workshops are lined up for attendees to learn vital information that would help them make informed decisions on investments and also learn some skills they need to have to succeed in their investment especially in the non oil sector of the Nigeria economy.
We aim to partner with the Nigeria Export Promotion Council, the Nigeria Film Corporation and the Nigerians in Diaspora commission to deliver these packages to attendees; targeting Nigerians in Diaspora.
Key issues like Growing Organic Food for The Western Market and Film Coproduction Between Nigeria and the UK will be on top on the agenda.
European allied and retail giants will be our guest speakers to workshops on the way to grow, package and export our organic products for the Western markets.