Nigeria Week is a week-long international festival that celebrates and promotes the best of Nigeria's products, services, and businesses, as well as its rich and diverse cultural heritage. The festival will take place in Southeast London, United Kingdom from May 22nd to May 28th, 2022 and is organized by SRTV London in partnership with the Nigeria Federal Ministry of Information and Culture, Federal Ministry of Trade and Investment, and various Nigerian and British organizations and parastatals.

Festival-goers will have the opportunity to experience live music, cultural dances, comedy, arts and crafts, and more. There will also be a range of stalls featuring Nigerian products and services for visitors to explore.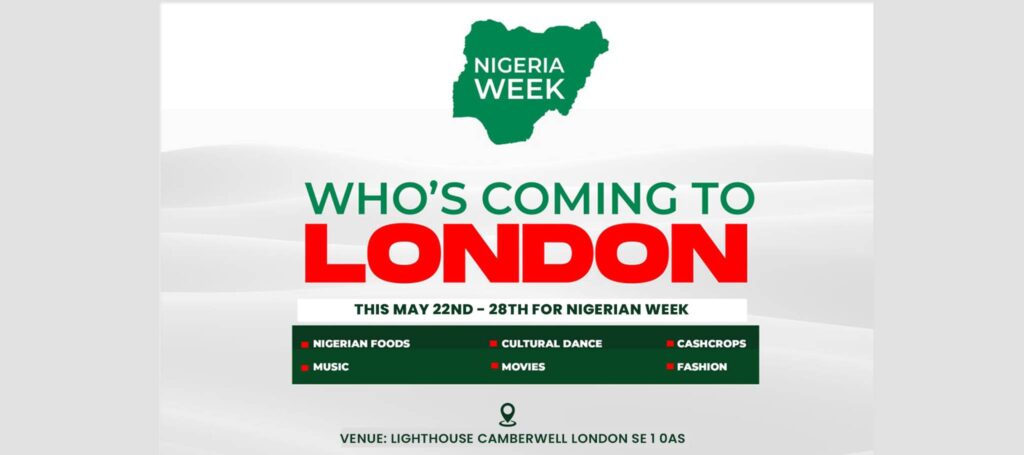 In addition, the festival will feature a music extravaganza featuring Afrobeat musicians, a Moonlight Film Festival showcasing the best of African movies, a Nigeria Fashion Show and Contest, a cultural display hosting African national troupes, and a trade exhibition featuring Nigerian cash crops and agricultural produce. Don't miss this exciting opportunity to immerse yourself in the vibrant culture of Nigeria at Nigeria Week!