On the 21st of January, 2023, Ms. Regina Josiah Dimlong, an SRTV Girl Child Awardee was recognised by the Arewa Youth Consultative Council (AYCC) with the platinum leadership award of excellence as UWAR MARAYUN AREWA.
This recognition comes due to her outstanding performance in societal transformation, educational development, youth and women empowerment and Nation building for the benefit of Humanity.
Ms Regina Josiah Dimlong (FCILG, FICAD, FNIHA,MNIM) was born to a Shuwa Ancestry at Madagali LGA of Adamawa State on Wednesday 6th of March 1974. Born to a great parent of late Prince Fidelis Wafari Chagwa and her living legend mother, Mama Elizabeth Adiya Wafari Chagwa, Regina is the third child of eight children. Her leadership qualities can be attributed to be gotten from her parents who acted as role models to members of their community.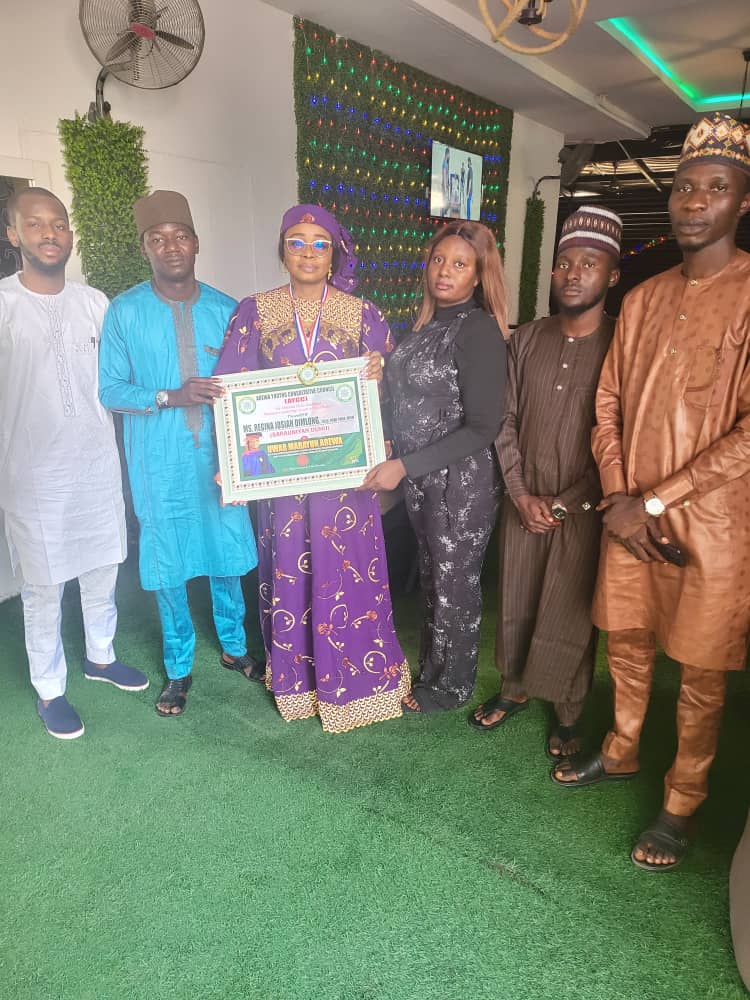 The hardworking lady is ever ready to spend her last kobo on philanthropy which is believed to be hereditary being the princess that she is, The SARAUNIYAN DUHU a revered traditional title conferred on her by His Royal Highness, the District Head of Duhu and endorsed by Lamido of Mubi, a first class monarch of Adamawa State, North East Nigeria.
Ms. Regina is versatile, highly skilled, media guru, a seasoned administrator and a philanthropist of high repute which is why her quest for egalitarian society is always with extraordinary passion. She is amongst the board of directors of LIFE ANEW FOR WIDOWS EMPOWERMENT FOUNDATION, a Non-Governmental Organisation that is tasked with the sole aim of empowering the Girl Child and Widows in particular.
With careful examination and recognition by the Arewa Youths, there is no person better suitable for their efforts to societal development than Ms Regina, a role model and mother to all.
From all of us at SRTV, we say hearty congratulations to Ms Regina and we ask the Almighty for more wisdom and strength as she continues to show us that she is a formidable leader, one worthy of recognition and honour