The Management of SRTV is pleased to announce the second edition of THE NEXT PRESIDENT TV REALITY SHOW (TNP) tagged Building viable economic, social and political structures for a New Nigeria TNP is a yearly TV reality Show where youths between the ages of 18-35 years intellectually compete to be voted as president.
This year's edition promises to be exciting as we have candidates from the 36 states of the federation ready to hit Abuja in December to grab the seat of the most prestigious office of the president. Contestants for the next President are referred to as Governors, having won the initial contest to represent their various states.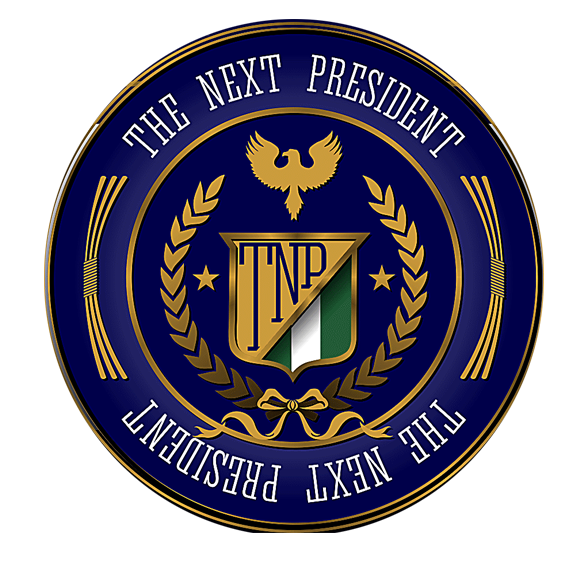 The next stage is their convergence in Abuja to intellectually pitch themselves to the public, discuss issues of national importance and give their manifestos to the audience watching at home. Moments from the Next President show will be aired live on our YouTube channel and also on NTA and other partner station.
The Grand Finale which is matched with our Leadership Awards will be held at the Sheraton Hotel, ABUJA on the 17th of December, 2022. With partnership from NTA-TVE, Federal Ministry of Youths and Sports Development, Federal Ministry of Information and Culture, The Nigeria Youth Parliament and a host of other reputable Organisations.
The second edition of this year's Next President promises to be MIND BLOWING AND A BLOCKBUSTER. Stay tuned as we come up with more updates and The Unveiling of Participants. For participation, partnership and sponsorship: Call: +234 70 38 47 45 88 +234 81 43 58 28 56, +447459513619
WHO WILL BE THE NEXT PRESIDENT?